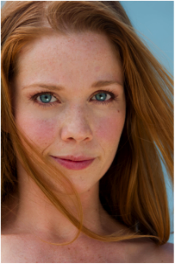 Working with Susan McCain was my entry into real artistry as an actor. Her simple nurturing approach showed me the depths of my talent. There is no one I credit more for setting me on the path that I have come to call my craft. It was in her class that I first experienced what feeling truthfully in a moment contributes to a performance. Susan's direction in "Crimes of the Heart" will forever resonate in my heart as my first real theatre experience. I wanted to act for as long as I knew I could, but Susan brought me in touch with my true impulses and showed me how to use those raw feelings to build a character. I think it's crucial to have someone early on that puts emphasis on creativity through a genuine experience. At the time, it was very hard to find a full program in the South that dove deep into The Method or anything similar. So, Susan encouraged me to seek training at The Lee Strasberg Institute in Hollywood. I am forever grateful for her guidance. I know it has been a dream of hers to bring to the South East a new, authentic approach to teaching acting. In terms of its application to film and other current media, it is long overdue. When people ask about my training, Susan McCain is always the first name mentioned. She is an advocate of bold, creative exploration and a true mentor to me.

-Virginia Newcomb Virginia's Website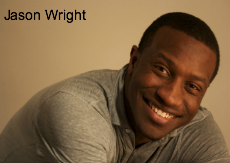 One of the most valuable lessons that I have learned is that theatre is not just a reflection of reality; it is life. It is crucial to any actor's craft to become an authentic human being on stage and to learn to connect with the source of our individual instinctive responses to life. I have had the privilege to watch others and to participate in the beauty and truth that is the theatre because of Susan McCain's approach to teaching. At the center of her technique is a powerful understanding of humanity and its ability to communicate, connect and survive. I have experienced untold growth in my own work because of her passion for the arts. Susan has worked with some of the biggest names in the business; but her character, intelligence, and shrewd perception are complimented by her compassion and humility. It has been both an inspiration and a joy to study theatre with Susan McCain. The benefits are endless.
-Jason Wright Co-writer of "Th' Burning"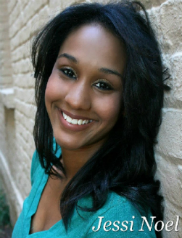 I don't do well with surprises. I don't do well with change. But the end of my sophomore year of college I decided to take the plunge into both change and surprise. I entered college pretty sure of what I wanted to do but not really sure why I wanted to do it. My schedule needed an elective and acting was a choice so I chose to try it out. Ms. McCain was a fireball. She was extremely intimidating but warm at the same time. It sounds cliche to say my acting teacher helped me "see the light" but that's pretty much what happened. Her approach to acting was very much like advice someone would give to an everyday problem. It was practical and it was honest. I really needed that in my life at the time. At the end of the semester I walked into Ms. Jan's office with anxiety and a huge smile on my face and said " I would like to change my major to Theatre. Now I am a finishing my last year of graduate school at the University of South Carolina with a MFA in Acting and excited about what God has for me in the future. The honesty and practicality she taught us in that classroom still shocks me whether I'm reading a play, seeing a show, or in rehearsal. Acting is telling a story, and there are so many stories to be told.
-Jessi Noel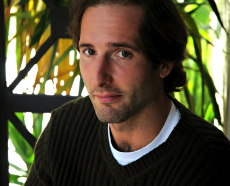 I owe a tremendous portion of my professional success to Susan and the method she teaches. I have been all over the country and worked with some of the finest acting instructors alive today. And no one is any more dedicated to the process than Susan McCain.
She taught me the importance of creating living, breathing characters on stage. These were characters that would "react" rather than simply "act". They had motives. They loved, hated, hurt. The work was challenging, but it created performances that had an organic feel. I truly felt "alive" on stage. It was as if anything could happen. And I found that intoxicating.
After working in Regional theatre, I felt the need to continue my training. Susan guided me towards training with members of the Actors Studio at the New School University's MFA program. There, I continued working with teachers who, like Susan, had a passion for the methods of Constantine Stanislovsky and Lee Strasburg. Again, it was a challenge. But, as usual, Susan was right. Because of her, I was a working actor with a skill set to meet the challenges of the contemporary stage.
I took my training with me to various cities throughout this country and put it to use on stages in New York, Los Angeles, Atlanta, Florida, and Ohio. Now I have the privilege to teach theatre at the University of South Alabama. Here, I try to emulate my coach, Susan McCain, and instill in my students that same dedication to "the work" that she did for me. I share her passion and encourage anyone else aspiring to a life in theater to learn this process and truly "live" on stage. Thank you, Susan!
-Joe Fuselli
I have fond memories in acting with Susan McCain. Her approach to acting, stage, script review, character preparation, and methods to staying in the moment are priceless. Susan McCain has the ability to pull out the organic side from an actor which is needed to communicate the script to an audience. Her methods prepared me for my graduate school auditions. I continued my studies at the University of Maryland in the Maryland Opera Studio and earned a Masters of Music. My experience with Susan McCain was remarkable. She is a great treasure and I'm grateful to have learned from such a wonderful teacher.
-Jarrod Lee